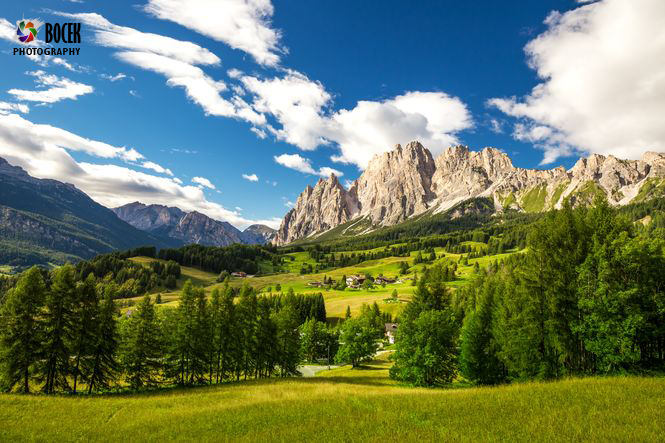 On our journey back from Croatia, we spent 2 wonderful days in the Dolomites. It's an Italian national park and since August 2009, the Dolomites have their deserved place in the UNESCO World Heritage List.
We entered the Dolomites from the north passing through the town Toblach and continueing to Misurina. The weather was not very promising at that time. It was still raining. However by approaching to Misurina, the first blue spots appeared on the sky.
Just before Misurina, we noticed a direction sign pointing us to Tre Cime di Lavaredo, very famous mountain peaks and one of the Dolomites highlights. We found a beautiful place near the small lake Antorno with the view on those peaks from the west. The strong wind blew a lot of clouds away.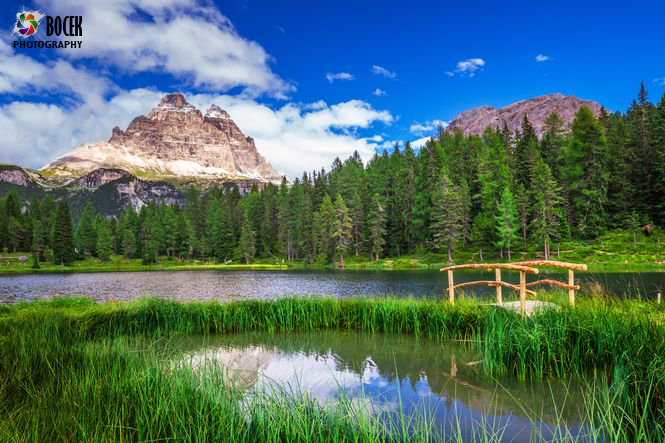 After a short conversation with another photographer we decided not to continue to the Tre Cime as we had a long journey ahead of us and we would need at least a half day to reach a place with a better view to the Tre Cime. We went back to the beautiful village Misurina with a lake.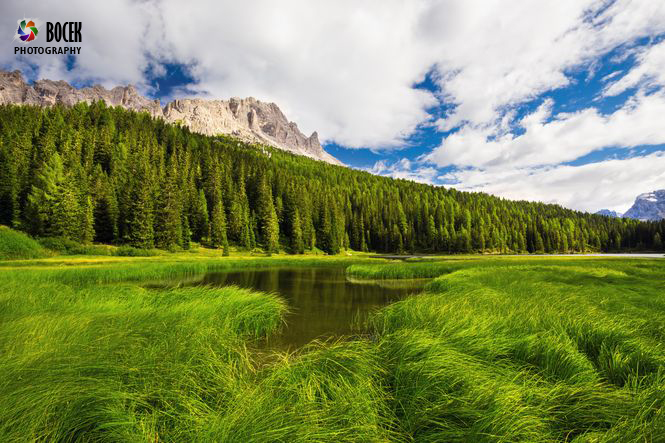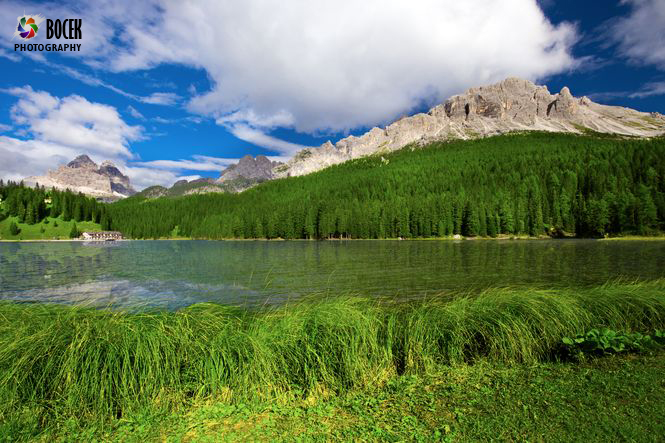 First sight to Cristallo mountains from the road leading to Cortina d'Ampezzo.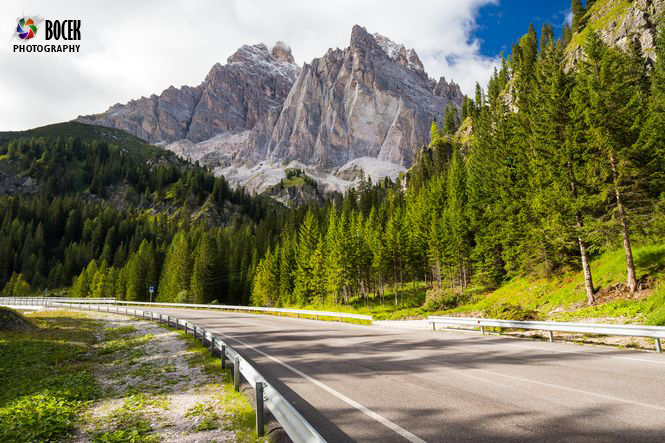 By leaving the Cortina d'Ampezzo, we found a viewpoint with relaxation chairs. The Cristallo mountain range is in background. The sunset provided ideal light conditions for photography.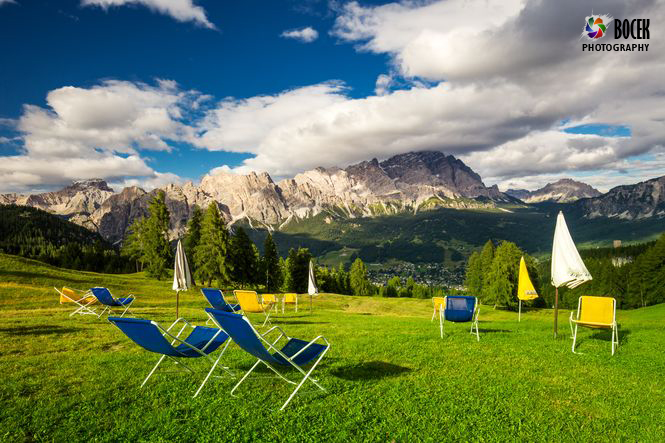 Other relaxation chairs on the way to Pordoi Pass.
Shortly before the sunset we reached the Pordoi Pass (2239 m) and had a beautiful view to the Sass Pordoi. The warm colors during the sunset were just fabulous.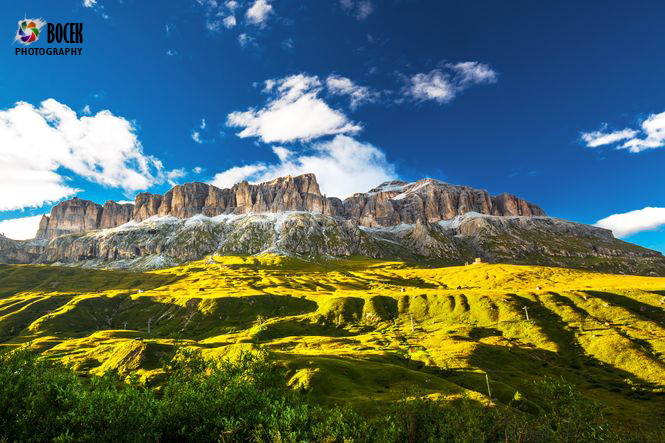 The second day we came back to Pordoi Pass and took a cable car to Sass Pordoi (2950 m) – a huge plateau. It provides an amazing scenery. The first snow fall just came there after summer.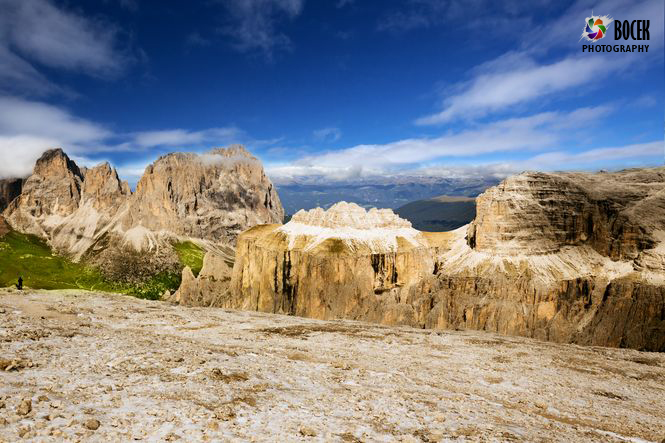 Magnificent Langkofel Group mountain range with the highest peak at 3181 m.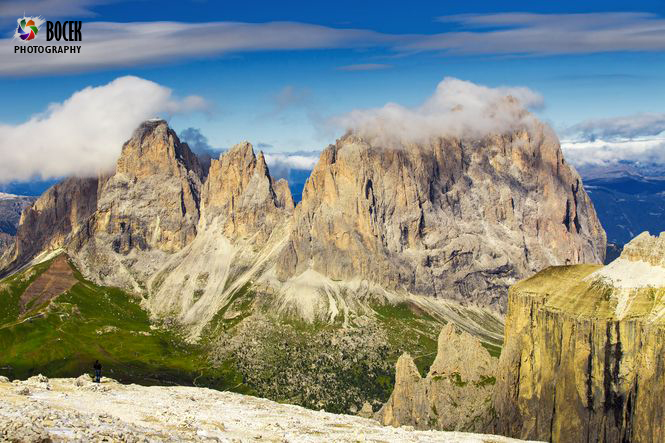 The view is somehow similar to Grand Canyon in USA. The snow is bonus here.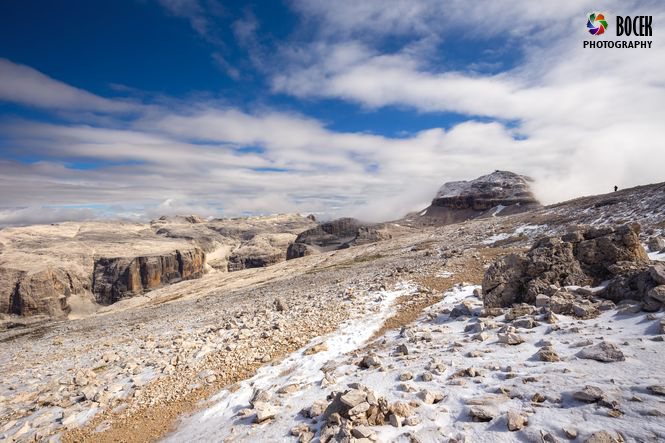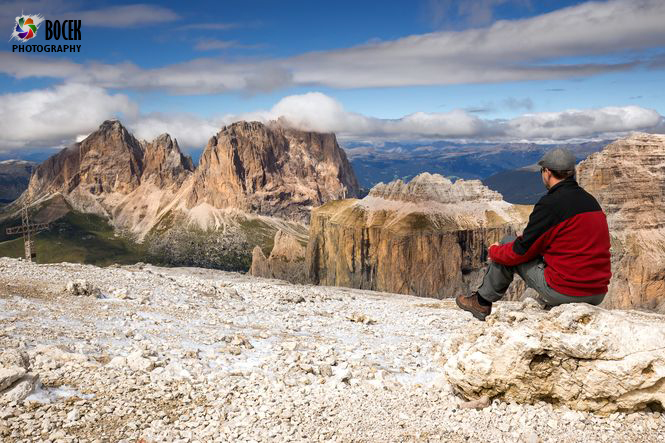 Valley with the Pordoi Pass mountain road seen from the Sass Pordoi plateau.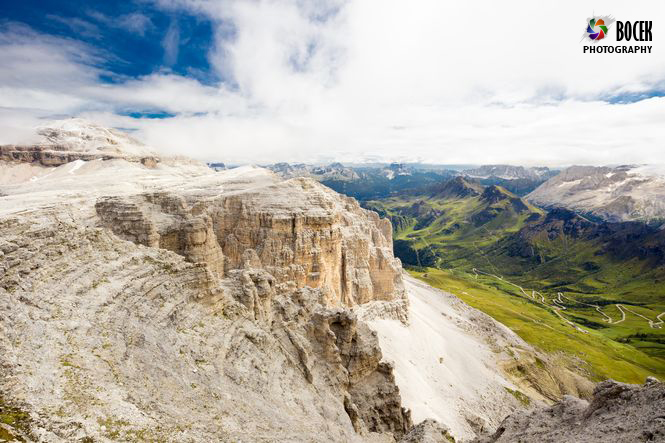 Pordoi Pass and the highest mountain in Dolomites – Marmolada (3343 m) in background.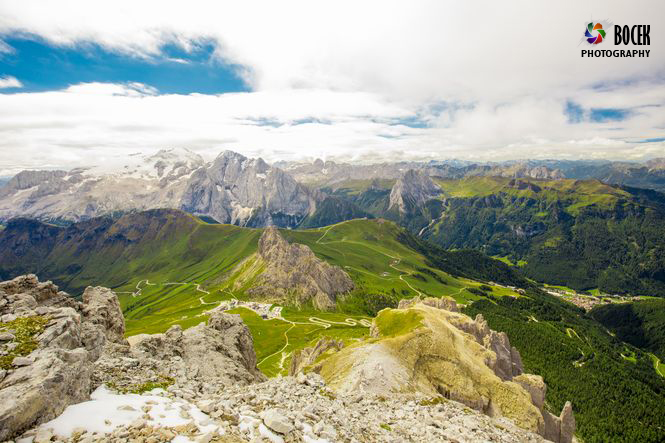 People small like the ants climbing to the Piz Boe partly covered by a cloud.